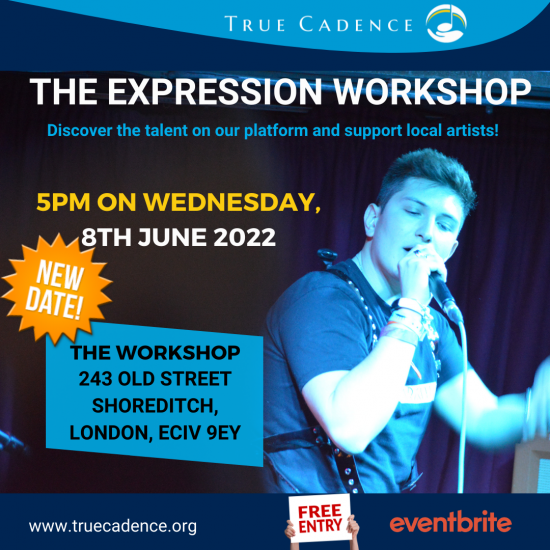 Wed 8th Jun
5:00 pm - 8:00 pm
True Cadence's Expression Project is a FREE live performance programme for 16-25s. Participants of the programme receive coaching on live performance techniques from industry professionals as well as regular live performance opportunities across different venues.
As part of the programme, we are hosting a performance and feedback session where you will get to see our incredibly talented young artists perform completely free of charge. We welcome you to attend this evening of entertainment in support of their artistic development.
The event will take place at "The Workshop" in the basement of Roadtrip Bar (Roadtrip & The Workshop) on the 8th of June at 243 Old Street EC1V 9EY from 5-8PM.
Please note that this is an 18+ only venue after hours and the event will also be filmed for the artists' continuous improvement and for promotional purposes.
We hope to see you Here!