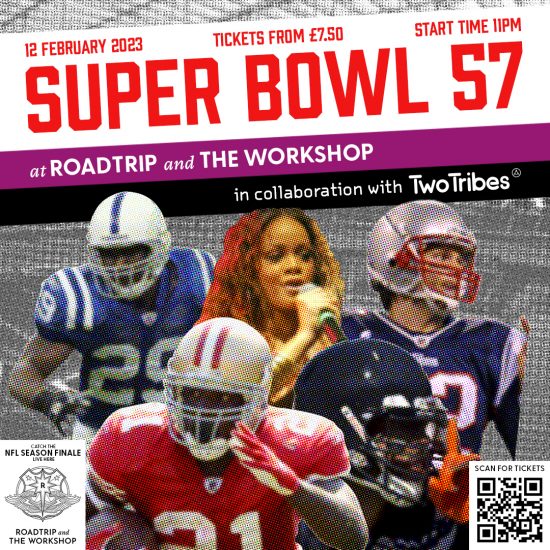 Sun 12th Feb
11:00 pm - 5:00 am
THE SUPER BOWL LIVE @ Roadtrip & The Workshop in collaboration with Two Tribes Beer.
THE PINNACLE OF THE AMERICAN NFL FOOTBALL SEASON AND ONE OF THE BIGGEST EVENTS ON THE INTERNATIONAL SPORTING CALENDARS. CATCH IT LIVE AT ROADTRIP & THE WORKSHOP. WE HAVE ALL OF THE BEST COCKTAILS & BEER YOU COULD WANT WHILE WATCHING THE GAME.
YOU CAN ENJOY THE WHOLE HALF-TIME SHOW too!