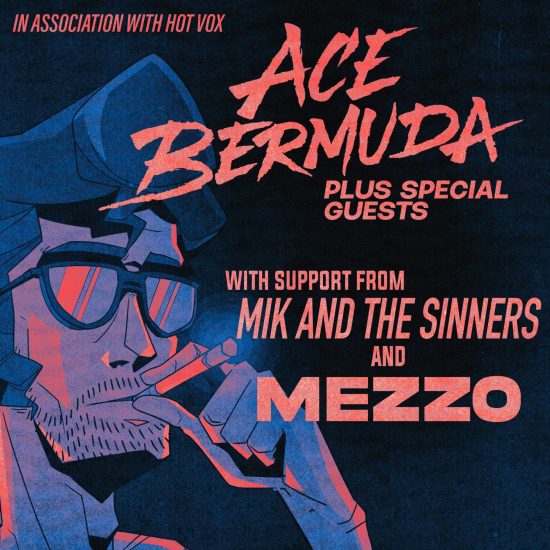 HOT VOX Presents: ACE BERMUDA + SUPPORT
Fri 10th Jun
7:00 pm - 11:00 pm
HOT VOX Presents:  ACE BERMUDA + SUPPORT
The Workshop is a little gem of a discovery underneath the Roadtrip Bar on Old Street. With an underground hacienda feel, this sweatbox venue is the perfect setting for bands cutting their teeth on the scene, or those wanting to get up close and personal with the crowd.
Ace Bermuda
https://hotvox.co.uk/artist/ace-bermuda/
Ace Bermuda, the mysteriously absent ex-music industry legend, has formed a London-based collective looking to reach out to and work alongside a wide range of musicians and artists. Though an icon himself, his self-imposed exile on his island for the last twenty years meant he's fallen out of the public eye and he has begun looking to get involved again. Ace believes that music is better with other people, and, along with his friends, is creating an eclectic discography and enthralling live performances. Ace and mates hold that cooperation and community is key and look to share their works with the world. Get ready because you ain't heard anything until you've heard Ace.
Mik Ivy & The Sinners
https://hotvox.co.uk/artist/mik-ivy-the-sinners/

Mezzo
https://hotvox.co.uk/artist/mezzo/